About Oceanfront Cottage Rentals
Oceanfront Cottage Rentals, LLC welcomes you to Tybee Island, Georgia! Please allow me to introduce myself and my vacation rental business, Oceanfront Cottage Rentals, LLC. I manage over 100 of the most fabulous rental homes on Tybee Island that are privately owned.
Who We Are
As a native of Georgia, the focus of my business is true Southern hospitality. My name is Stacye C. Jarrell and I just love Tybee! The staff of Oceanfront Cottage Rentals, LLC and I invite Guests from all over the world to enjoy a luxury lifestyle vacation in one of over 100 fabulous homes on our safe, pristine and laid back island. Please allow Oceanfront Cottage Rentals, LLC and our lovely island to enrich your life, nurture your soul and help you return to your daily life refreshed and rejuvenated.
What We Offer
At Oceanfront Cottage Rentals, we see our vacation homes in the same light. Just like the people on Tybee, each one of our homes is an individual with its own charms, its own particular environment, and feel.
What our rental homes do have in common is that all are among the finest homes on the island, all are professionally managed and maintained and continually updated with the latest amenities and décor, and each is chosen for its ability to help a vacation to begin the second our guests walk in the door—no adjustment time needed. That's where the similarities among our homes end.
Oceanfront Cottage Tybee Island Vacation Rentals
Oceanfront Cottage Rental homes range from one-bedroom up to six, offering the right stuff for a score of family, friends or colleagues on a retreat or a couple in need of a romantic weekend to rekindle the spark. Some are right on the beach for serene sunrises and fun in the sun. Some are right in the heart of the action in Tybee's vibrant downtown. And some are tucked away from everything so our guests can focus on what they came here to do: enjoying each other.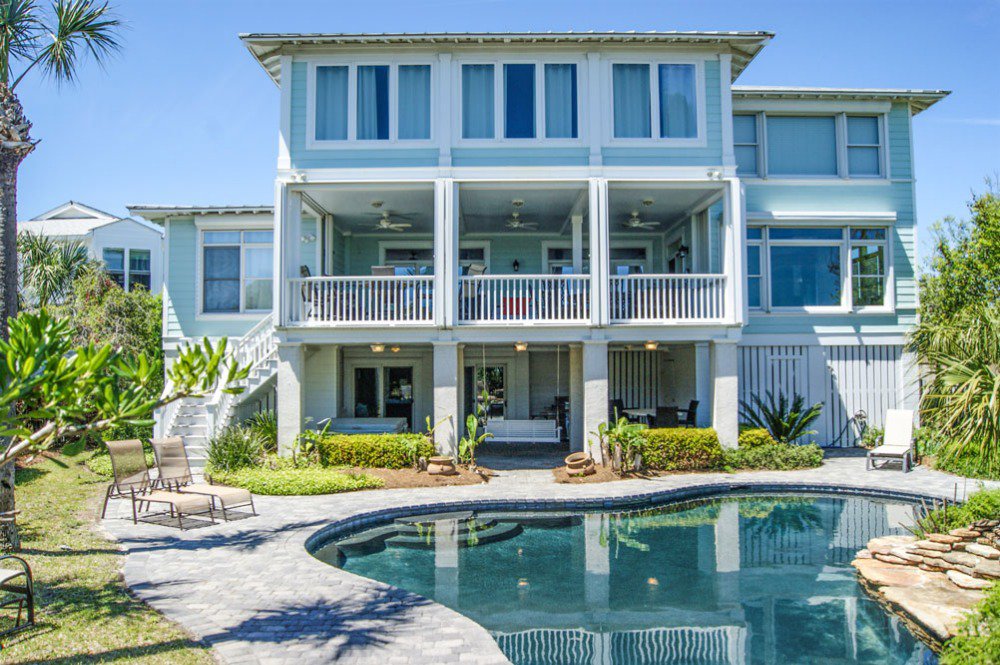 For whatever reason you come to Tybee, there's an Oceanfront Cottage Rental to make your vacation a memorable one. As much comfort and choice as our 106 rental homes offer our guests, it's not only the properties that have our guests coming back year after year. The people at Oceanfront to keep the homes in perfect order and to ensure our guests have the most positive experience possible. We take it beyond housekeeping and maintenance to include on-staff concierge and business services.
Concierge Services from Local Experts
Need some help arranging an educational excursion for the kids to one of our area's historical sites or natural science resources? We'll help you arrange it. Want your corporate retreat meetings and brainstorming sessions to go off without a hitch so your team can bring their best to the table? We'll work to ensure you have all you need for everything to go flawlessly. Just need some help with errands or a suggestion for a good supper nearby? We've got you covered.
Book Direct & Save on Oceanfront Cottage Rentals

Skip the hidden traveler's fees by booking directly with Oceanfront Cottage Rentals and not a large online travel agent (HomeAway, VRBO, Airbnb, etc.). Online Travel Agents charge up to an additional 25% just for making a reservation on their site. Find out the benefits of Booking Directly with us.